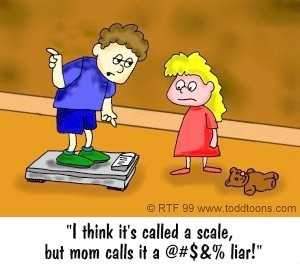 Okay.. not exactly the medical pain scale... but certainly another kind of PAIN SCALE and it's funny! :)
A few weeks ago... you may recall that I fell off the pool deck steps and landed flat on my back.
I was one sore SeaSpray!
I eventually caved...
three days later
and went to the emergency department because I was concerned about the pain and pressure I was having with every deep breath.
On the other hand... I knew that the pain would exacerbate over the next few days after an injury and I also knew that my diaphragm would feel sore given the nature of the injuries. However, I did start imagining things that could be going wrong and I know that was over reacting.. but hey..I'm only human. :)
The triage nurse was quite nice. I told her I was embarrassed about coming in when it is probably nothing important. She told me that I should've come in right after it happened. In retrospect... I know she was right... but if you've ever worked in a hospital...then you know that hospital employees are some of the last people to darken the doors of an ED. I've heard other employees say that and I believe it.
Personally, I don't want to be a baby and go in if it's not important and I don't want to bother them... and especially if it turns out to be nothing important. And once I get past my working in the profession biases... I also just plain... don't want to go to the emergency room.
My insurance pays 100% for emergencies... and thankfully.. I went before the 76 hour limit was up. Next time I won't be so stubborn..well I'll try not to be.
Anyway...we eventually get to my favorite part of an assessment (NOT!), the pain scale.
I am basically a dot every I and cross every T kind of person and like being exact about important things. Ha! Mom was right this past winter when she introduced me to the security guard as
"Precise!"
, but I'm also lax about certain things too... just depends what it is.
The pain scale makes me crazy because how the heck do you accurately convey your level of pain to another person? Your feelings are subjective
Using myself as an example... unless I have pain the level of a stuck kidney stone... which is
* my 10*
.. even
surpassing hard active labor
... I will be misleading because I laugh and smile under most circumstances because that is just me. As a matter of fact... I was in the process of being very sick over a basin while simultaneously experiencing excruciating kidney stone pain that Morphine didn't seem to be touching...when an assistant pastor that had come in to see me, saw the security guard and pulled him over to meet me. I managed to give him a friendly smile and said hi.. then went right back to being sick. I know the pastor meant well.. but his timing was a bit off there and I am sure that wasn't comfortable for the security guard either.
Ha ha! Talk about 1st impressions... gee! Even the pastor commented on my not looking good. Double gee!
The pain was so hideous at home that I couldn't even get washed, brush my hair or teeth or get dressed to go to the ED that morning and then my hair was all matted from writhing in pain on the stretcher... add that picture to vomiting into a basin... not a very pretty picture. Oh and I kept asking for more Morphine but could hardly keep my eyes open.
That experience was my personal 10.
A stuck kidney stone IS a 10
on the SeaSpray pain scale.
I told her "I hate the pain scale because I am never sure of the criteria. "
(If you make it too high..they think you're a wimp and if you go to low... they may not know how much you are hurting. I may be a wimpette... but I am also stoic..it just depends on the circumstances. I'm sure a lot of people don't admit to how bad their pain is and just suck it up...or they have higher tolerances..whatever. And some magnify everything.)
So.. I went on to say well "I know a kidney stone is a 10 and so... ". She interrupted me at this point and said "A kidney stone can't be a 10. A 10 would be having both arms cut off and both legs cut off or having abdominal surgery without anesthesia."
I quickly countered with "Uh uh! Then you'd be in shock and not feel anything."
She one upped me with her definition of a
7
based on her own personal injury for which she showed me the scar. I think she had her ankle and/or foot smashed and the heel was where the toes should be or vice versa.
"You call that a 7?"
"Yes."
"You're HARDCORE with pain tolerance! You are. YOU'RE HARDCORE!"
I was beginning to think that maybe I shouldn't be there.
I was cheery, laughing.. but darn it..I was hurting too!
I still disagreed with her... but
I decided not to say an
8
while I was smiling and joking. So I told her
5.2
... but
she missed my intended humor
there. ;) I know medical staff gets all squirrely about erroneous numbers... and so I was trying to interject a little light humor there. Ha! Or was I being passive-aggressive at that point?
Actually... I think that unless a patient is writhing in pain or whimpering or at the very least wincing... the staff probably isn't too concerned about the pain. Of course things can be going very wrong..even in the absence of pain and they know that. I just think the pain scale is stupid... and it can be misleading if the patient is stoic and or the cheerful, friendly type.
By the way... her criteria tells me that SHE has never had a kidney stone.
And as far as her crush injury goes.. well ... suffice it to know that I'd rate that a
25! ;)
Ah hAh! VINDICATED!
I was looking for a picture of the pain scale when I came across post from Kim's
Emergiblog
about the
Wong-Baker pain scale
. I appreciated both the post and the comments.
I rest my case. :)