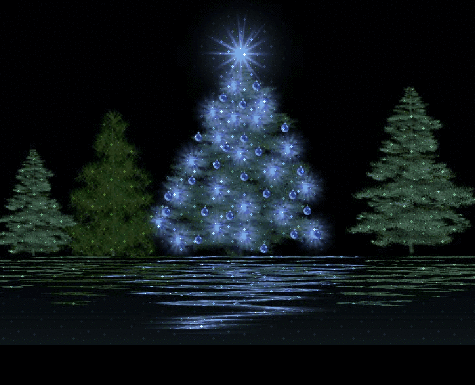 Suffice it to know that a
ureterally

stented

,

peri

-menopausal, obsessive-compulsive with outdoor Christmas lights decorating

SeaSpray
... is NOT the most festive person to be with when helping her with the placement of said light decorations. Fa la la la la la LA! :)
Christmas lights are my favorite thing. I enjoy putting them up and looking at ours and everyone
else's
all throughout the season. (even in February - Because they're all white, I turn them on during rainy or snowy weather. :) What a fantastic way to celebrate such a wonderful holiday!
Younger son was the one who helped me last night. Actually..we both trimmed the bushes the day before, but I had some sort of virus and had to stop and so we did the lights last night..Sunday night. They had to get done because I knew we'd have bad weather today.
This kid ..of 21 years ..has the patience of a saint. He'd HAVE to... to have put up with me last night. I was all kinds of snappy and whiny. Had to be the hormones and
the

stent
cause I really am not that way... okay..maybe just a bit whiny on occasion... and okay ..maybe a bit hormonal every so often now that the cotton pony is preparing to leave town. But it wasn't fun bending up and down and wrestling with the lights with this
stent
. :)
First off..and WHY does this happen? ... Six sets ..SIX I tell you ..sets of 100 lights per set did NOT work!!! These were new last year! Changed the fuse ..nothing. All the lights were in the sockets and not burned out. so why does that happen?
Mr
SeaSpray
saved the day by buying up all the cheap sets of a hundred white lights
Walmart
had..which was 10 boxes. I was concerned because they were so cheap and not GE ..but he pointed out that I spent more last year and they don't work this year. So I figure he is right..UNLESS ..these go out mid season or something.
Btw
..Mr
SeaSpray
is NOT Mr Christmas and so that was the extent of his helping with the Christmas lights.
LOL
! He told me he is a morning person and he'd help me in the morning ..but he knows that ever since 1977 ..I ALWAYS put the lights up at night ..because I am a night person ..and I like to check the progress in the dark.
His saying that is akin to me saying "Oh honey..you know I'm a night owl, but if you weed the garden at night...I'll help you." Not gonna happen that way. :)
It is just as well, because he would not have been as patient with me. Younger son
is
Mr Christmas and so does get into it..although ..he did get a little testy with me too which tells you .. I was being every bit the
ureterally

stented

,

peri

-menopausal, obsessive-compulsive with outdoor Christmas lights decorating SeaSpray mother
. (Oh ..and I mean
mother
as in
Mom ;)
Mercifully.. it was somewhat balmy and there was even a full moon. The moonlight helps when trying to plug things in in the dark and you just don't feel like going inside to get a flash light. We could hear coyotes howling in the distance. The howling coyotes didn't affect the decorating ..just an observation.
Anyway... The crazy making part is when you've decorated a whole section of bushes and realize you don't have enough lights to decorate the largest bush of all at the end. Or when you come just short of connecting to the last strand around the door and the only way to do that is to add another set of 100 lights ..which will then put you over the 500 light limit per the instructions on said lights. Eh..what could going 1 set over do anyway? Just move on to the next section.
A little into the middle section you envision all the lights burning out on the first section. Wait..let's go back. We have to undo them all and start over.
Back to the middle section. Too good to be true. This is going well. "Do you want some hot chocolate honey?" I ask son ..now feeling pleased and in the Christmas spirit.
Wait ..what the heck? Aren't these the same sets from last year? Yes they are. Well why won't
this
plug go into
the receiving
plug?? No...it doesn't. Fine ..you do it. See ..it DOESN'T go in! I HATE that! Okay ..take this back off ..yes that one too. I hope we have another one. Oh good. We then redo the last two bushes..but not enough for the largest bush. Okay..rearrange and rearrange and rearrange.. we did it! Still need more but will have to suffice.
By the way .. how is it that 6 strands of last years lights that were completely untangled inside ... became all tangled up during the short walk outside. How did that happen??
We completed the 40 thousandth walk to the road to asses the lights. If you look at the lights with your eyes squinted..you can see the gaps and rearrange accordingly. The bushes have gotten so big ..that 500 lights a section is nothing. The other set we used last year let you have 600 lights. *sigh*
I put black electrical tape firmly on every open exposed plug opening as we went along and showed son how I take little sandwich bags and enclose each connection in the bag...sealed with duct tape to prevent moisture from possibly getting in. He went back and did all that for me.
Now we usually do the walkway..but had to pull those bushes and never replaced them and so we did the pine tree at the end of the yard. I miss seeing those lights.
Son and I had a"
Who's on first and What's on second
" conversation about the connecting of the extension cords that went around about 4 times before we resolved it... and it turns out he was right. :) We didn't do it, but now that I found a new box we didn't use.. I may just add them to the big bush. Although I was right about needing 3 heavy duty cords to get to the tree.
Then ..after we just finished wrapping the first string around the pine tree, we noticed a defective light. He removed it and no matter what either of us did ..we could not get any replacement bulbs back into the little socket. Fine! Remove that set off the tree and I will go in and get another one.
This tree is halfway to being Woodstock's Christmas tree. It is sparse in sections and I saw it had a problem after I got it home, but thought it would grow out of it. It did not.
So..does anyone know if it's okay to have little white Christmas lights on the dead parts of a tree. Maybe it's not dead .. but just doesn't have any needles in places... what you would call

sparce

??
So then I noticed that the way I wrapped the lights around the angel didn't look so good from a distance and younger son said he'd do it tomorrow and went in. I stared at it, walked over and just yanked it up, removed the lights and dispersed them on the bushes. Done!
I have to say..it felt good to finish everything with son by 9pm ..then doing it by myself until 1am or so. I just have to put the bows on the fresh wreaths and hang them and then the outside is done. I may put little red bows on the bushes ..I'll see.
Oh and younger son and I have been having
discussions
about the validity of global warming and in frustration I blurted out.."Well they better NEVER mess with the Christmas lights! Al Gore will
RUE
the day he did
THAT!
I know no one has suggested it ..but they better never even think about it!" Younger son(Chris) just got this big grin and walked away. :)
So ..this
ureterally

stented

,

peri

-menopausal, obsessive-compulsive with outdoor Christmas lights decorating SeaSpray Mom wants to say ...
I really appreciated our son's help last night. Thank you Chris!
P.S. I just had a perplexing thought. The math doesn't add up with the lights.
10 new boxes - 1 with defective light - 1 we forgot to use = 8 new boxes.
5 boxes used in 1st section + 2 boxes on tree = 7 new boxes used.
7 used boxes + 2 unused boxes = 9 new boxes.
10 new boxes - 9 new boxes = 1 missing new box of lights.
The middle section used all lights left from last year.
I can't account for the 10
th
box.
Sinking feeling ...
Ooops
!
What would really happen if we did use 100 more lights then recommended in the instructions? We

must've

gone over by one set in the 1st section.
Fa la la la la la! :)
***I know I get a
little
obsessive about this part of Christmas... the Lights... and the Christmas tree .. the size and decorating it.. but that's it. I do know the real meaning of Christmas...
the birth of Christ ..God's perfect gift to our world and all of us
. It's a time to embrace the message and appreciate your loved ones ..as well as helping others. I love that Christmas inspires people to want to be with the special people in their lives and brings about the spirit of giving.
Christmas is a message of God's love for mankind
.
*****************************
Previous Christmas light post written as a newbie blogger :
2006 - PLEASE God - Let There Be Light :)