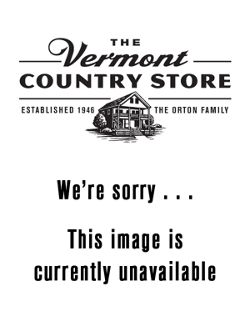 I love to add these little chocolate liqueurs to baskets and plates of cookies. I buy them at Costco during the Christmas season and since I first bought them..the box is half the size it used to be... for about the same price. I wish they had a Gin and tonic flavor. ;)

Merry Christmas!! :)
I LOVE to say that with sincere enthusiasm and did at the medical office yesterday. It's such a beautiful and festive holiday!
Yesterday, I dropped off (what has now become an annual tradition) ... a Christmas basket and plate of chocolate goodies for the urology office. I know I always say this, but they are such a wonderful group of people and my urodoc is excellent and he has always taken good care of this patient.
I took pictures this time because I really like what I did with this big Christmas plate. I definitely added more this year and had to make two trips to go back out to get the basket too. I wanted to do something really different this year ..but have had some personal distractions and my creative juices just weren't flowing. And so the baked goodies were just basic ..pumpkin cookies, Toll house cookies and mint brownies. And gourmet candies (chocolate liqueurs and these really decadent chocolate squares filled with mint, caramel, etc., as well as cheese, crackers, healthy wholegrain chips, ranch dip, hot cocoa and popcorn.
Last minute I got the idea to put the mint brownies sprinkled with powdered sugar in cupcake holders and then I sprinkled them with little red, white and green Christmas decorations. The Christmas plate curves upward on the outer part and so I fanned (alternated by foil color) the little square chocolate candy just underneath the brownies all the way around. Then with them curving upward, I placed the various little chocolate liqueur bottles fanned out on top of those all the way around. It looked really pretty. After that I placed a few brownies on top in the middle with a few liqueur bottles standing upright in the middle. Then wrapped with clear wrap. (Had I thought ahead..I would've gotten the pink or green plastic wrap and I forgot I bought foil Christmas cupcake holders) After that I tied a festive wire bow around the whole thing. The ribbon has snow men, snowflakes, sparkles, and is very pretty. Then the last thing ..I placed two gold, oval Merry Christmas stickers on each side on one side of the plate.
I have never done up such a pretty plate before and just really got into it. Now I am going to do plates like that for others too..just not as big. (They have a lot of staff :) It was fun to do. The plate itself is a heavy decorative glass plate and so this alone was heavy to carry inside. There was no way I could've placed it on the basket and carried both because that was one heavy plate of chocolate.
One of the women said it was a lot of work ..but it was
fun
work. And the house smells so good with all the baking. I heard we are supposed to get snow this weekend and so those are perfect baking days. :)
I don't know why ..but I definitely created a PMS Platter or Death By Chocolate ... all a matter of perspective. :) I am more of a cinnamon girl myself... or mint.
It was definitely the go to plate if you're pms.. ing. ;)
Then I put the pumpkin cookies in the Silver Bells Christmas basket and covered them with the pretty Silver Bells wooden lid, Put toll house cookies in a Christmas tin, the ranch dip and Boursin cheese in a small Christmas Longaberger with ice, crackers, bag of healthy wholegrain chips, cocoa packets and popcorn bags dispersed and all in a big Christmas Longaberger basket with leather handles. And then tied another pretty snowman ribbon around the entire basket. ( I love that ribbon btw :)
They are always so enthusiastically appreciative which warmed my heart. It is so much fun to use the Longaberger baskets because I am a collector of Longaberger baskets, pottery and wrought iron. Not that I would part with them..but they do go up in value because they periodically discontinue certain pieces.
I love these baskets and some of the women there collect them as well and so it is just fun to be able to use these and show them to people who appreciate them and I trust leaving the baskets and pottery with them. Ha Ha! You'd think I was talking about leaving my kids or something! :)
One of the women commented that I really use my baskets and I really do..they are functional. I told her that just like playing house with dolls..when I bring the baskets of food there..I get to play Longaberger. :)
(You would have to be into the product to understand.)
******************************************
I
know I've said this before too, but for any new readers ...I bring them food at Christmas to say
"Thank you."
It's a thank you to urodoc for his professionalism ...all the time, energy, hard work, patience with this patient, compassion and dedication he has consistently demonstrated throughout his care. It is a thank you to him because despite the fear I have sometimes felt depending on what was going on.. I have felt safe and well taken care of under his care ..in the OR, hospital and in the office. That is saying a lot with the uncertainty of this. Every patient should be able to have this implicit trust in their doctor. I am a grateful patient.
It is a thank you to his partners because even tho I have had minimal interactions with them..I like them too. They have always been helpful, courteous and pleasant.
I know what I am talking about when I praise these doctors
because I have experienced ... um...
less than stellar
care from a couple of docs and I know of personal experiences other people have had with physician encounters.
And it is a thank you to the clinic and front office staff because they have always been so supportive, comforting, compassionate and every bit the professionals they are. And ... while urological procedures and conditions aren't fun and can be embarrassing ..that south of the border stuff ... they are a sweet, fun group of people and have made this experience bearable.
I really could not imagine having to do all this stuff with the ease that I have .... if it weren't for this amazing group of professionals. I am sure anyone who has had any medical condition that has required them to repeatedly go to the office and other places understands exactly what I am talking about.
Staff can make a visit pleasant or dreadful or even if what will be done in that visit is dreadful ...staff can still soften the negative experience with their attitudes with and around the patients.
There is medical staff ... and then there is ...
medical staff.
.. the latter group being the really
good ones that care
.
Ultimately..my safety and well being comes from God... but I believe he works through physicians, nurses and other medical professionals along the way.
*Thank you Pstamper for picking up the chips and popcorn and thank you for waiting for that plate of Pumpkin cookies. Now you see.. I have the platter down pat (no pun intended) and will have a
nice
one for you in time for Mike coming home if not sooner. :)
** One thing though ..I may have screwed up a bit in that last night as older son was sampling the baked goods I kept out for them ..he said that not everyone likes nuts and I didn't think to ommit the nuts from a portion of the baked goodies. I am nuts for nuts and just added them right into the batters. I hope they all like nuts. :)