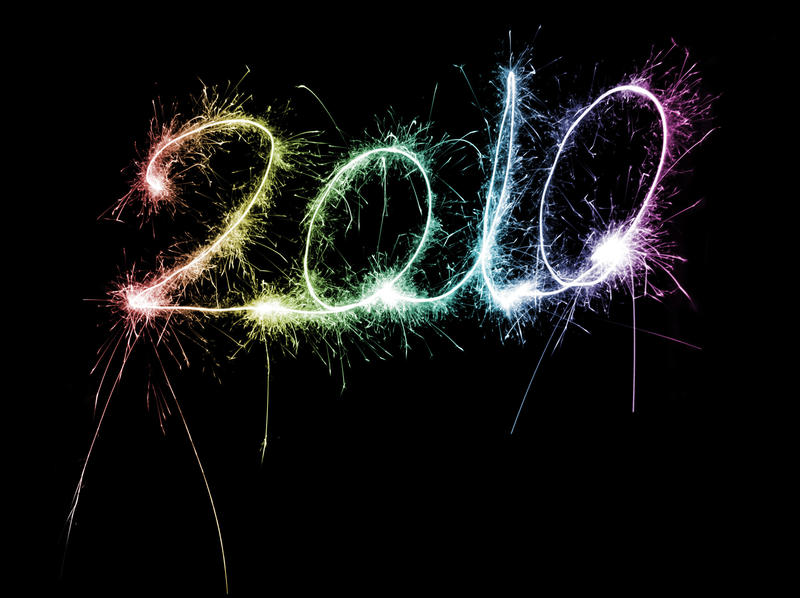 Wow ...January, 2010.

I've been wanting to write that ...2010.
I don't know why.
I had a nice invite to a dear friend's house, but am just feeling out of sorts with this
ureteral
stent
. (I'm in the home stretch though and it will be coming out in a couple of weeks.) She was even making a homemade cheesecake ...
mmmm
.
Instead ... we had a quiet night at home.
Okay, back to 2010.
Wait. I'm craving eggnog. I'll be right back.
Darn!
That was disappointing. I really wanted more of that.
The date on the artificial eggnog that smelled like 80 proof that I was so very much craving with an added dash of nutmeg had a "sell by December 30
th
" date. Ever hopeful and really wanting that eggnog, I popped the cap to smell it. Not so sure about it as I thought under that 80 proof whiskey/eggnog scent ... I detected just a hint of old dairy smell.
I did open it before Christmas. You would think that it had a gazillion preservatives in this 80 proof whiskey smelling eggnog that I now really, really wanted to sip with a dash of nutmeg in a pretty glass that used to belong to Grandma MacDonald... and I wanted to sip it here while relaxing as I blog. But salt was the only preservative. And it was the 15
th
listed ingredient. I believe it has to be withing the first five ingredients to matter... with one being the most.
I pondered whether or not natural flavoring (no doubt the 80 proof whiskey aroma), would be a preservative, which I doubted. Actually... it didn't have the word preservative anywhere on the bottle. But I did see eggs and milk. Not worth risking New Year's day over.
Hence I am now sipping on some sleepy herb tea with milk in a pretty Christmas mug. I wasn't sure if I should add milk to something that has citrus in it, but I really wanted something soothing and so decided to live on the wild side and thus added the milk. Nothing curdled, it tastes good and so here I am.
Now back to 2010.
Like I said ..I have been anxious to write 2010. I thought about it on and off all day.
Nothing stopped me.
I
could've
written 2010 on paper or in the snow today, or on the steamy bathroom mirror, on paper or in the snow tonight. 2010.
But not like that.
For some reason.. my strongest urge is to write it on paper ... but only after it turned 2010 and for a real reason ... not just to write 2010.
So Mr
SeaSpray
and I watched 2 movies tonight. I think the first one was a remake of an old Western "On the road or maybe on the train to Yuma" Sorry ..never did catch the title..just know they wanted to get to Yuma. It was a good movie and recommend it if you haven't seen it yet.
The other one I've had for a couple of years but we just never watched it. "The Pursuit of Happiness" ... an
inspiring
movie about a man (Will Smith) who never stops believing in himself, never gives up, maintains a positive attitude and loves and sticks with his young son - hoping to make a better life for them ..overcoming great adversity .. he keeps rising up after getting one hard knock after another. Truly an example of never giving up. It's based on a true story and at the end you find out what happened in real life from where the movie ends.
Our family room was cozy with the Christmas tree aglow with white lights and the candles in the window and other white lights in the room. I put the outside light on in the back so we could also watch the falling snow.
Younger son and his friend Mike were here briefly and watched a portion of the Yuma movie ..but then left to go to a party. I miss the times the kids thought it was a big deal to bang on pots at midnight ...many moons ago. :)
So there I was all cozy with Mr
SeaSpray
..all cozy, just enjoying the movies and appreciating the falling snow... when I thought about writing 2010 again... and did so several times. So weird.
I don't know what it is about 2010. Not even my favorite numbers. 5 is my favorite number... then 1,3 or 8 ... but I digress.
So, the way I figure it..I won't be able to write 2010 until Wednesday - January 6, 2010. That is because I will be writing a check during an appointment I have. That will be my first official reason to wright the year ..2010.
I even like the way it looks... 2010.
I was hopeful about 2008. 8 is the Biblical number for new beginnings and I was anticipating a good year. But I had a slight relapse with urology issue and mom took ill and declined. Then she died in April, 2009.
However ... in May, 2009 ...we were all blessed with beautiful and precious
Wrenna's
birth into our family.
But then there are other concerns that I am not writing about, but am praying for. I feel powerless and the only thing I can do is pray.
So... this 2010 thing ... I am thinking it is my desire for new beginnings .. a new decade bringing hope for better things to come.
If you know nothing else about me on Wednesday ... you know that I have an appointment and I will be writing a check dated for
January 6, 2010
.
So in keeping with this inane wealth of information I am sharing, I might as well tell you that I also like to write the months
January
and
November
as well as the word
pharmacy
. This is because I don't have good penmanship and for some reason I write those words really well.
Is this just me? Does anyone else like the idea of writing the year of 2010?
Well ..that's all I have to say about that. :)
May
2010
be a year filled with love, joy, peace, good health, prosperity and great blessing for all.
HAPPY NEW YEAR!!! :)
P.S. I just checked out my sidebar ..where the posts are listed for the year to see what 2010 looks like. 2010 really stands out to me. Why is that? 2010 is really grabbing my attention. ? :)
*My next post will be "
Birthday
Revenge - Part II"