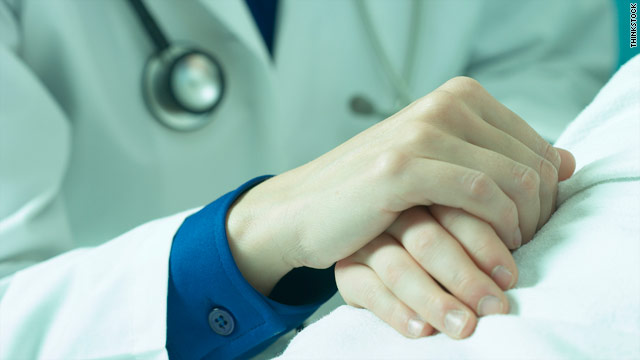 The following link is to a post in KevinMD's blog:
An Apology to a Terminal Patient With Colon Cancer
, written by Jordan Grumet, MD. It is a
moving
post in which Dr Jordan apologizes for not being in to see her on her last night and explains how things (Understandably in my opinion), got in the way of his getting in to see her that night ..when he had a sense she would pass away. He shares about his patient, their relationship and his remorse and angst over not being there. But, it is apparent that they had a solid Dr-patient relationship of mutual respect, trust and friendship that evolved over time. I think that was a gift for both of them.
They connected.

I have seen physicians that did not have that compassion or interest to bother beyond what they have to do and sometimes not nice ...when they
should be
. Thankfully ...they are few and far in between in my experience.
Being a patient at times who has been on the other end of
excellent
physician care, support and deepening friendship over time, I truly believe ...she knew he would've been there if he could have. And he actually spent a lot of time with her ...just not that night. Also, I don't know this for sure, but my feeling is that when she reached for his hand and indicated it was time to stop the treatments ...she had made her peace with it and I kind of think that was a goodbye and thank you to him as well. She must've known she didn't have long.
She reached for his hand and held it. She was reassuring him.
Dr Jordan Cared about her and she knew it.