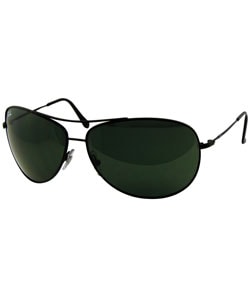 Tis
the season ...fa
lala
la la
lalalala
.
Just what every
SeaSpray
wants to do 9 days before Christmas!
I mean ...it is so much fun doing the
colonoscopy
prep.
Yummy
too! I didn't really want to bake those cookies ...or have a real meal. or coffee ...with milk. And I just love hanging out in the ..well you know.
And Jello? Well ...we all know Jello is to die for ...filling too. And plain chicken broth. A feast I tell you!
Just venting. This time it was harder than the previous times. I was hungry before I went to bed last night and so hungry all day today. Usually ..I am not ..not so much anyway.
Well ...one perk ...is ...that doing a Christmas
colonoscopy
has gotten me back on track with weight loss. I was doing so well ...even lost 4 oz the day AFTER Thanksgiving. That just NEVER happens. But ...then ...baking and other special meals ...and I began to gain again. It is just so easy for me to do. I think inhaling air makes me gain weight. Maybe I should stop burning all those dessert scented candles. What if? What if it is the Pumpkin or apple pie candles causing weight gain? ;)
So ...my theory is ..this fast/cleanse aided in damage control. Now ...if I keep my head about me ...*think* about what I am doing ...I will be very happy to just maintain and not gain. So ...this Christmas
colonoscopy
prep day may aid in facilitating maintenance. And if I can do what I had been doing ...could lose weight again.
Anyway ...I started out with plain tea, but then remembered how brown it made my teeth when I drank honey, tea and lemon all the time when I had an upper respiratory infection ...so I switched to green tea. I figure green teeth are better than brown teeth. Besides green teeth are more festive ...in keeping with the Christmas season. :) And then I had a couple of cups of broth and then Tropical Island Pineapple Jello.
I think I had better warn
gastro
doc to wear sunglasses before he does the exam on me because the combination of bright yellow Jello and bright green tea is gonna create some kind of bright glow in the lit up intestinal walls. (Also festive for the holidays) I'd hate for him to be blinded by the radiance. I'm just saying. ;)
Anyway ...drinking the prep twice in one night ...sheer torture. 8 oz every 15 minutes. then wait another hour and a half and repeat. UGH!!!
So ...I did it. Proud ...relieved and happy it was behind me ...pun intended. :)
Then ...just a little while ago ...I took a melatonin. The nurse from hospital said I could. I really want to sleep and they help.
But ..then ..I remembered the
gastro
doc nurse said only to take this one med in am and nothing else.
!!!!
So ..I read the ingredients in melatonin. Mineral oil. Instructions regarding diet say no oil. Then there is some kind of starch and other things.
I REALLY, REALLY, REALLY hope I didn't blow it by taking that little melatonin pill. And it has
theanine
which is a green tea extract, but that should be alright since green tea is allowed. But the mineral oil or the calcium whatever?
Which nurse is right? The one in
gastro
doc's office or the one in
SDS
? I am hoping the one was just being overly cautious. So ...I will bring the bottle and show the doc in the morning.
This was a routine
colonoscopy
that I was due to have back in September, but so much going on this fall ...I just could not get to it. And the only reason I would do this in December is because like so many patients this time of year ...my insurance deductible is met and I want to have it all paid for.
Then in the afternoon, I am going to
orthodoc
to have my first
Orthovisk
injection ..one in a series of three. I am not looking forward to the needles, but am looking forward to pain relief. And I am looking forward to a
cozy night
at home tomorrow night.
And now ...I have to try to sleep. I am not the least bit sleepy. So ...I will probably go in there with my eyes looking like two pee holes in the snow.
Ahhh
...but then another perk of a
colonoscopy
is you can wear makeup. My toenails also have a red sparkly nail polish on them. I didn't remove it because there weren't any instructions to do so.
I don't think they are as particular with conscious sedation. Although ...I am
NPO
.
I hate
NPO
. I'm already thirsty and it's only 25 minutes past midnight.
Anyway ...I hope the melatonin doesn't cause a problem. I hope I read another
"Well Prepped"
when I read the report. I was so proud of that when I saw it in my first
colonoscopy
report. I took it as an
A+ for prepping
.
I'm not anal - honest. ;)